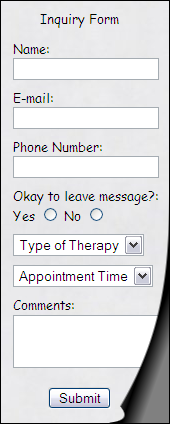 Couples & Marriage Counseling
We are at our most vulnerable in intimate relationships. Our relationship with our partner is often the most challenging, and hopefully, also the most rewarding of our lives. But it can be very hard to trust your partner enough to open up. Yet, as you probably already know, open communication is the key to building and maintaining a satisfying relationship. I understand, however, how difficult it can be to speak honestly, especially when your partner may be distant and aloof, or critical and harsh. Instead of resolving issues, couples often get stuck arguing over small things and going in circles. This leads to frustration and despair.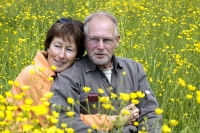 In order to make it easier for both partners, I provide a supportive, respectful environment and I gently guide the interactions between partners so as to slow down the discussion, gradually going deeper into the issues and avoiding the usual unproductive patterns couples fall into which leave nothing resolved. We repair the emotional connection that brought the couple together in the first place. We also work on building a better, deeper and more secure relationship then you had before. You will learn new tools to communicate better and to handle anger and frustration and to put romance back in your relationship.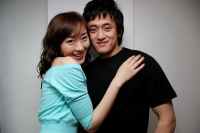 My couples clients come in all different shapes – young, old, gay, straight, new or longstanding couples. I strive to understand each person's part of the story and to facilitate a healthy, productive method of talking through problems. My goal is to make myself obsolete, so that the couple can solve future problems on their own with the knowledge and skills they have gained in therapy.  (For more, please see
My Approach to Therapy
.)
Some of the issues I have addressed with couples in marriage counseling include:
Balancing Roles as Partner, Parent and Worker

Building Intimacy

Communication Skills

How To Handle Fights

Infertility

Internet Porn Addiction

Miscarriage

Money & Power

Navigating Transitions (i.e., having children, moving, job or financial changes, retirement, etc.)

Parenting Issues & Techniques

Premarital Counseling

Sex Therapy

Recovering From An Affair Or Betrayal

Recovering From Trauma

Restoring Trust

Working Through Built Up Anger Or Disappointment

Gay and Lesbian Issues

Spouse won't go to Marriage Counseling
My work with couples is a blend of the methods developed by three important researchers, practitioners and theorists. First, Dr. Susan Johnson's Emotionally Focused Therapy (EFT), which is a revolutionary and highly successful method of understanding the deeper issues that underlie the cycle of fights couples get stuck in and repairing the damage caused by betrayals and other wounds to the relationship. You can learn more about EFT at Dr. Johnson's website: www.eft.ca/about/about.htm.

Second, I utilize the methods developed by Dr. Harville Hendrix who created Imago Therapy together with his wife Helen LaKelly Hunt. Imago Therapy's strength is providing a structured method to build a better, more intimate and satisfying relationship. You can learn more about their approach at: www.gettingtheloveyouwant.com.

Finally, Dr. John Gottman, is the foremost researcher on intimate relationships today. He has decades of longitudinal studies that he uses to draw out information about what works and what doesn't. He is the author of The Seven Principles for Making Marriage Work, The Relationship Cure, And Baby Makes Three (The Six-Step Plan for Preserving Marital Intimacy and Rekindling Romance After Baby Arrives), among others. You can learn more about his work at: www.gottman.com/marriage.